Innovate . Invest . Incubate
Cornwall Café
About Us: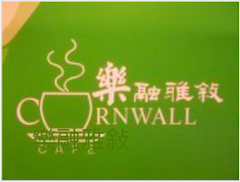 We are dedicated to provide quality service in educating, training and empowering people with intellectual disabilities and to improve the servies on a continuous basis.
SE Information:
Telephone:
2304 5011/ 2304 5044
Address:
G/F (Portion) Squach & Table Tennis Centre, Cornwall Street Park, Kowloon Tong, KLN
Funding Source:
Funded by mother organization
Product and Service
Cornwall Cafe provide western dishes such as sandwiches, toast, noodles, salad and drinks. And we would provide catering services and tailor-made tea party for customers.
News and Promotion