Innovate . Invest . Incubate
ONCE
About Us: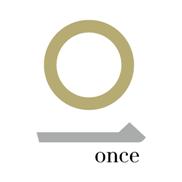 ONCE strives for promoting the idea of ''decide my funeral arrangements'', and support disadvantaged minority to be self-reliant. The service users can design his or her own funeral ceremony and the funeral products are produced by low-income women.
SE Information:
Address:
Room 319-321, 3/F, Kwun Tong Community Centre, 17 Tsui Ping Road,. Kwun Tong, KLN
Funding Source:
The Enhancing Self-Reliance Through District Partnership Programme
Product and Service
ONCE hopes the relatives and friends to express their yearnings towards the deceased.
The 3 main services:
- Unique yearning products, such as visitors' book/ guest book
- Shroud design
- Reception decoration